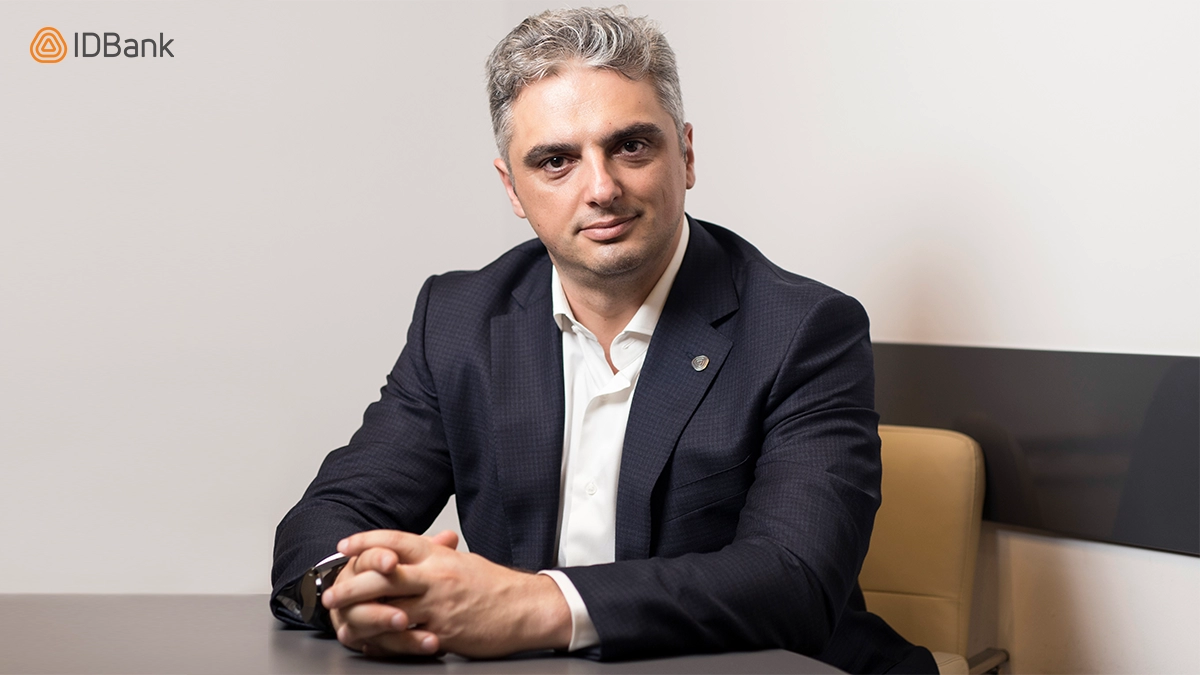 Legends of rock music - singer of Deep Purple Ian Gillan and guitarist of Black Sabbath Tony Iommi are going to arrive in Armenia in June to celebrate the 30th anniversary of the charity project Rock Aid Armenia in Yerevan.
The visit and celebration are organized by Mediamax media company and DoSomething organization (Australia). In 1989, the co-founder of DoSomething Jon Dee initiated the Rock Aid Armenia project to aid Armenia which was damaged from the earthquake of Spitak.
IDBank is the general sponsor of the 30th anniversary of the Rock Aid Armenia project and the visit of the rock stars Koor wine is the partner of the event.
Mediamax talked to Karen Nalbandyan, IDBank Business Development Director.
- Why and how did you decide to support the celebration of the 30th anniversary of the charity project Rock Aid Armenia, for which Deep Purple singer Ian Gillan and guitarist Tony Iommi will arrive in Yerevan to participate.
- It's unbelievable but the project is already 30 years old. I remember my feelings when in 1989 I found out that rock legends Ian Gillan, Tony Iommi, Ritchie Blackmore, David Gilmour, Brian May and others joined the charity initiative Rock Aid Armenia in London to the charity to aid Armenia, which was damaged from Spitak earthquake of 1988.
It was extremely exciting that people who were our musical idols, could not close eyes on the tragedy that tortured Armenia. That was the first time I really realized what was compassion, humanity, responsibility and role of individualities.
During our conversation, Mediamax director Ara Tadevosyan, mentioned about the anniversary of Rock Aid Armenia Initiative and his wish to invite Ian Gillan and Tony Iommi to Armenia again, and, simultaneously, we factually suggested to support this initiative.
This is how the cooperation of IDBank and Mediamax started, and we are very happy to have obtained an opportunity to participate in this initiative, because thankfulness and the ability to remember human kindness are very important features.
- How will Rock Aid Armenia anniversary be celebrated?
- On June 5, under the auspices of Prime Minister Nikol Pashinyan a solemn celebration evening will take place in Aram Khachatryan music hall with participation of Ian Gillan, Tony Iommi and Rock Aid Armenia founder Jon Dee. During the evening the history of Rock Aid Armenia will be presented.
Ian Gillan, Tony Iommi and Jon Dee will also visit Gyumri Music School N 6, built within the frame of Rock Aid Armenia/Armenia Grateful 2 Rock project.
- What is the chief sacrament and value of Rock Aid Armenia initiative for you?
- This initiative is perhaps unique because it continues to live already three decades. The project born in 1989-1990 acquired new life after 20 years, when in 2009 Mediamax initiated Armenia Grateful 2 Rock and invited Ian Gillan, Tony Iommi, Jon Dee, Geoff Downes and Pat Cash. Visiting Gyumri Music School N 6 operating in temporary lodges, the stars decided to support its reconstruction. And it's already 6 years that the pupils of the school study in a light and comfortable stone building.
This initiative has great creative value too. Till today people speak with admiration about the two charity concerts of Ian Gillan and Armenia National Philharmonic Orchestra that took place in Yerevan in 2010. In the same 2010 Ian Gillan and Tony Iommi created the charity super group WhoCares and recorded two new songs. This was the first attempt of their cooperation after 1981, when Ian Gillan joined Black Sabbath for one year. So, besides providing aid to Armenia, it also creates opportunities for new cooperation of rock stars, which is indeed wonderful.
- I wonder what the musical taste of the bank management body is. Are the managers fond of hard rock and particularly Deep Purple and Black Sabbath?
- It's hard to answer on behalf of everyone (smiles – edit.). Top management of the bank, with several exceptions, are of the same generation, and I am nearly sure that the groups which are today already considered classical – Deep Purple, Black Sabbath, led Zeppelin, Pink Floyd, are on the first line of musical preferences of the board members. Our parents and we, despite negative attitude of soviet authorities, spent our youth with this music. Our parents hardly managed to obtain the recordings, rewrote from each other new and old hits. For today's youth, living in the conditions of digital technologies, who can find any song by one click, it's hard to explain (smiles – edit.).
Several albums of the mentioned group accompany me in very different situations - while training, travelling, resting, and driving. It seems I will never get tired of listening to these albums. Besides, at school, in the university these pieces of music were perceived in another way, now revaluation has taken place, and the value of this music has only increased.
- Supporting the charity project Rock Aid Armenia is a good occasion to speak about the main targets of IDBank social responsibility policy.
- We have repeatedly stated that IDBank, as an organization having and undertaking social responsibility, highlights education. It's very important for us that gifted children from socially insecure families have an opportunity to receive qualified education. Within the frame of its recourses, IDBank supports creation of computer classrooms in Armenian schools for the children to keep pace with modern educational tendencies and not to suffer for the mere fact that they live in marzes (regions).
In particular, IDBank has created a computer classroom in a school in Artik, and this year we presented computers to schools in Artsakh. We have a cooperation of many years with World Vision. In the framework of this cooperation, in 2018, 150 children from socially insecure families visited camps free of charge. This year too, we will implement a program jointly with World Vision, the details of which we will inform you soon. We supported and we continue to support charity foundations such as "We Are", "City of Smile" which are engaged in children's health issues.
We have announced about giving scholarships on behalf of IDBank. 5 students will receive a scholarship in the amount of 1 million AMD from the Bank to continue Master's Degree in higher education institutions chosen by the Bank for the current stage. Within the project "Build your career with IDBank" the bank organizes two-month training course for recent graduates without work experience, after which they join the team of IDBank.
As I've already mentioned, within the frame of the second stage of Rock Aid Armenia project, launched in 2009, Gyumri Music School N 6 was rebuilt, and our support to the anniversary of the initiative highlights the importance of educational direction for our Bank. It's very exciting that also, thanks to our participation, in about a month, great musicians who have conquered the stages of the world will meet in Gyumri with the children who, thanks to their help, study in favourable conditions and perhaps will have great success too.
Что для вас самое главное в банке?