General
General
Tariffs
Documents
Visa Platinum Business
Visa Platinum Business premium card is full of privileges: travel insurance, entry to Lounges, expense management and control solutions, exclusive discounts, special offers and discounts from Visa and partners.
An integral part of your journeys and business trips!
Special offer for Visa Platinum Business cardholders: enjoy
UNLIMITED
free access to over 1200 airport Lounge business halls worldwide until 31.12.2023 inclusive.
Details are available at the following
link․
Get Visa Platinum Business cards for 3,000 dram per month or 30,000 dram per annum. This special offer is valid from 30/05/2023 to 30/12/2023 for residents and non-residents of RA.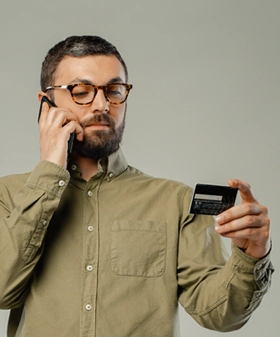 Advantages
Benefits of Visa for Your Business

Lounge Key
Wait for your flight in an improved setting

Concierge Service
Contact your 24/7 online chat consultant with any questions

Fast Track
Go through passport control with no queues and personalized assistance

Personal manager
Your manager knows your preferences and will deliver a personalized service

An insured business
Get compensation for non-business expenses made with the card
You may be interested in
Visa Business Plus
Visa Business Plus card for non residents
Card currency
֏, $, €, ₽

50,000 ֏

10,000 ֏
You may be interested in
Visa Business
Make your payments with Visa Business international card
International recognition
Visa cards are accepted practically all over the world
Contactless payments
PayWave contactless payments via NFC system
Compare products
International travel insurance
Privileged service in Privilege Banking, which is the only one in the region
Business insurance against non-targeted expenses via the card
Free entrance to 1200 airport lounges twice a year
Visa offers many discounts all over the world
International concierge service
Visa Luxury Hotel Collection - Privileged service in partner hotels
Special offer
IDBusiness app
Make all transfers and payments, manage accounts via IDBusiness mobile application. Track transaction history with 24/7 access from anywhere. Connection of IDBusiness and IDBanking system, application download and activation is free of charge.
Order now
Free entrance to lounges in over 1200 airports around the world
Concierge service
Fast track service
Что для вас самое главное в банке?