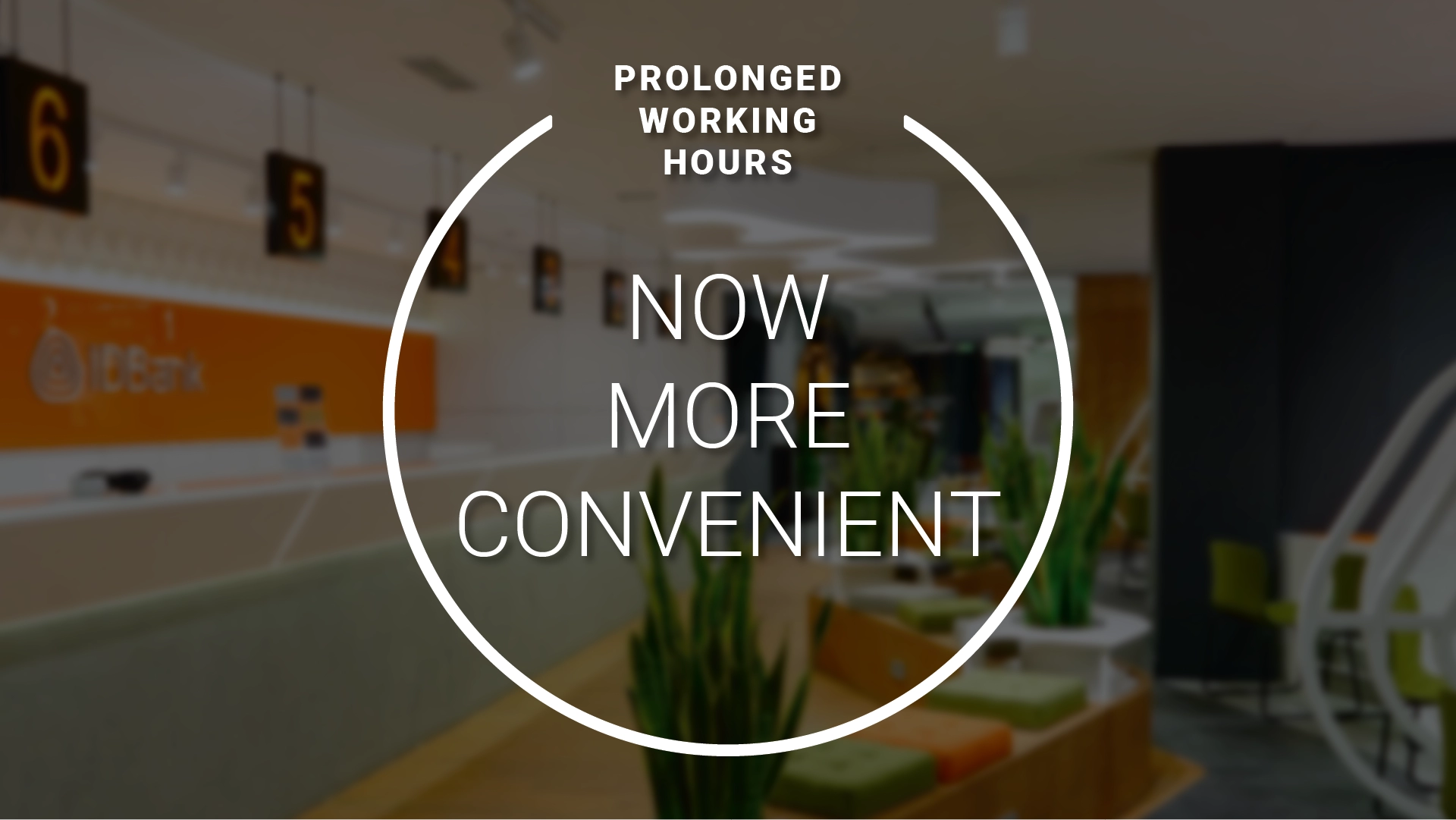 Taking into consideration the requirements of our customers, IDBank decided to work longer.
According to Head of Operations of the Bank, Arman Asatryan, IDBank has prolonged the working hours of almost all branches: "Continuing the digitalization process, we are constantly developing and improving our branch network. Taking into consideration the rhythm of the present life and the increasing demands of our customers, we also create more convenient service conditions the same time re-equipping our branches. That is why almost all of our branches (except for the Echmiatsin and Abovyan branches) will be open until 20:00 and the new flagman branch at Northern Avenue 6, will work until 22:00. The mentioned branches will also operate on Saturdays from 10:00 to 16:00," said Arman Asatryan.
Что для вас самое главное в банке?