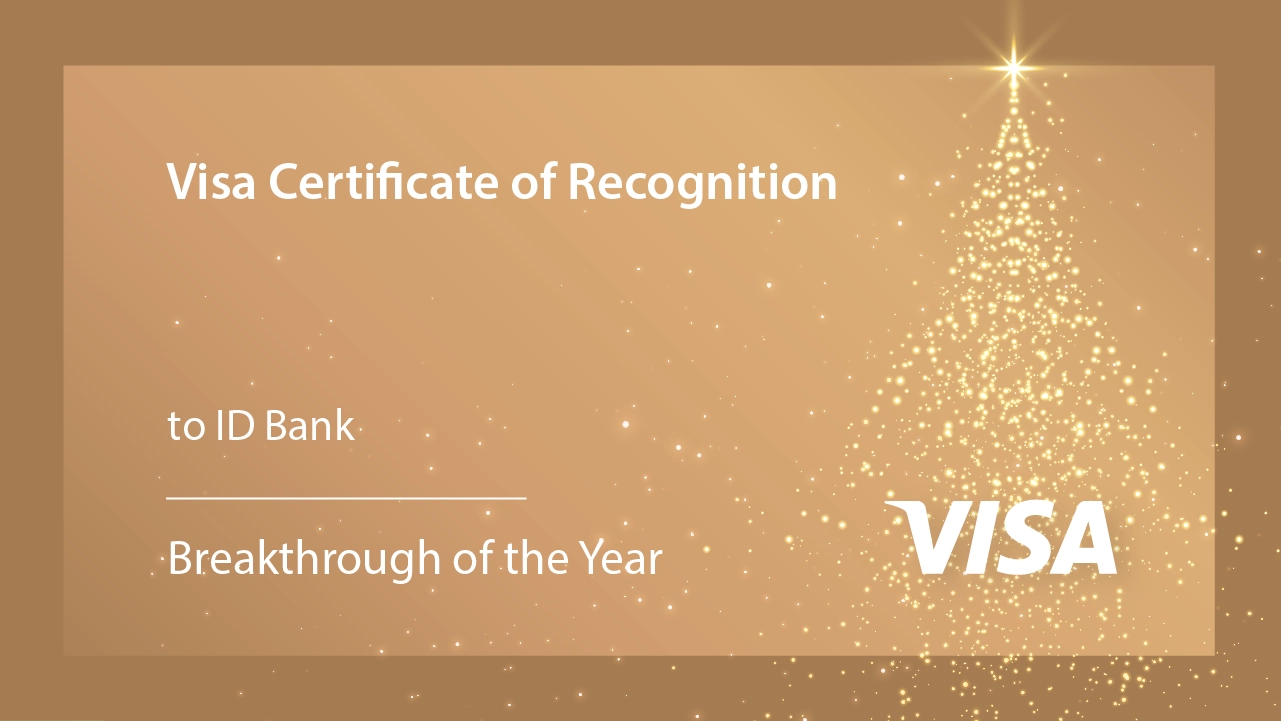 IDBank got the "Breakthrough of the Year" award during VISA's NY annual event.
Back in early 2020, IDBank, as a result of close cooperation with VISA, was the first to introduce the Visa Signature premium class card in Armenia. The card provides a number of advantages to the cardholder. You can order the card on IDBank's official website, directly from Idram&IDBank application or at IDBank branches.
Together with VISA, the Bank has implemented a number of other successful projects, which have been loved by customers for their convenience and reliability.
"We are grateful to VISA for the high rating and trust. We are sure that the 2021 will be more favorable for future cooperation", - they have mentioned in the Bank.
Что для вас самое главное в банке?