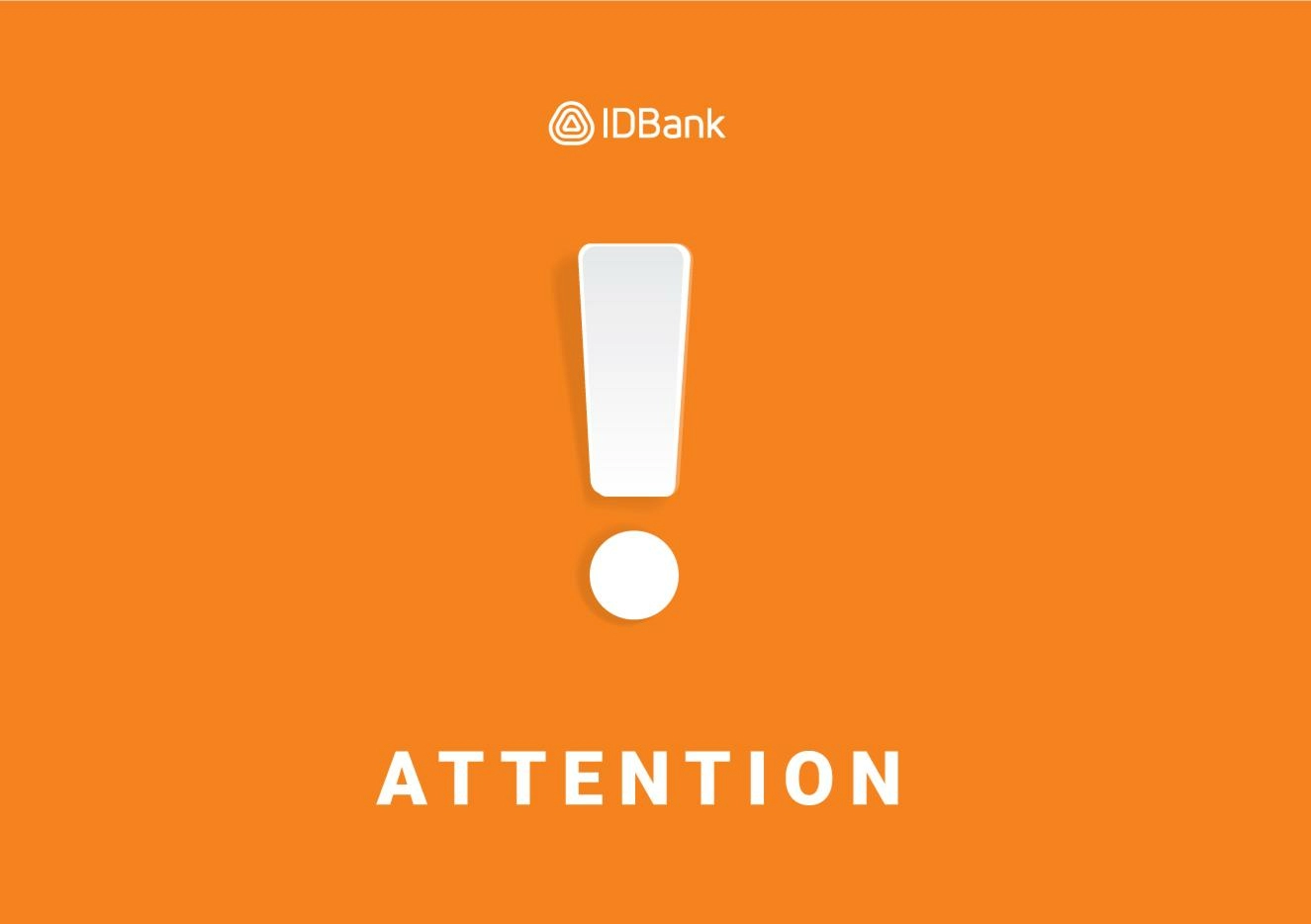 Dear customers,
Please be informed that software updates and improvements will be implemented in the banking program of IDBank. For that purpose,
from 16:00, November 21 until 05:00, November 22
, the following online banking services of IDBank will not be available:
On IDBanking.am platform, "Accounts", "Deposits", "Loans", "Cards" sections, the "Banking" section.
In Idram application, as well as transfers to bank cards via Idram app. All other services of Idram application will operate normally.
During the mentioned period the services of IDBank will be unavailable in Idram, Tell Cell, Easy Pay, Mobi Dram terminals.
Please be informed that due to the program improvements, the exchange point of "Kentron" branch will operate from 13:00 to 15:30 on November 21.
We apologize for any inconvenience and inform you that all the improvements are made to provide you with better services.
Что для вас самое главное в банке?