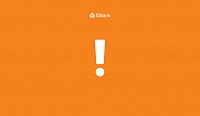 Dear Clients,
We would like to inform you that there have been changes in the service conditions and tariffs of IDBank cards.
By making payments in pharmacies, gas stations and taxis, instead of the previous 0.5%, Idram Rocket Visa cardholders can now get a double cashback of 1%. Cashback is provided if payments are made within a month for 20,000 AMD, up to 5000 AMD per month. Changes to the Idram Rocket Visa card can be found here.
There have also been changes in the conditions of IDBank cards "Caring", Visa Business, Visa Gold, Visa Infinite, Visa Signature, ArCa Classic, ArCa Transfer, "Yerevan Mall Gift Card", Visa Digital, MasterCard. You can see the details of the new terms of each card by clicking on the card name.
Annual interest rate will not be calculated on the positive balance of the current Visa Platinum debit card account from 06/07/21.

In order not to overload your phone with SMS-messages and save time, now you will receive SMS-notifications about transactions exceeding 5000 AMD, and the SMS-messages, as you know, are free.
We remind you that you can easily manage your finances through Idram&IDBank application and IDBanking.am online platform, and in the "History" section you can at any time see the history of all your transactions, as well as download card statements.
We try to bring you the best modern instant payment solutions. IDBank and Idram continue to improve the Idram&IDBank app, which is the digital leader. Make contactless payments through the application using QR/NFC , as well as online in many stores and for various services. You can also make payments through the application using the Rocket Line, from now on for 0% from many partners.
If you have any questions, you can contact us at 060 27 33 33, 010 59 33 33, 012 33 33 33, write to the Bank's online support center or to the official pages on social networks.
Что для вас самое главное в банке?