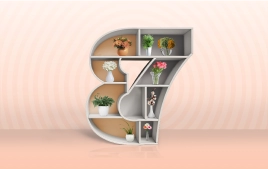 IDBank has a surprise for women's holidays.
From March 8 to April 7, IDBank's female customers can enjoy a range of banking services, with least affordable rates for renting deposit boxes, 50% discount for annual service of payment cards: Visa Infinite - 50,000 AMD, Visa Platinum - 25,000 AMD, Mastercard Standard - 1500 AMD and Mastercard Gold - 5000 AMD. For bank female customers, in case of using one of the above-mentioned services, bank and saving accounts will be opened in the customer's preferred currency and absolutely free of charge.
In addition, in case of making payments through IDBank's cards within the framework of "Hello Spring" campaign, Bank's female customers will also receive discounts at a number of service points.
You can get acquainted with the tariffs and details of discounts provided by the Bank during the "Hello Spring" campaign, as well as discounts provided by other companies at the Bank's official website: www.idbank.am.
IDBank congratulates all women and girls on spring holidays and wishes spring only with pleasant surprises.
Что для вас самое главное в банке?