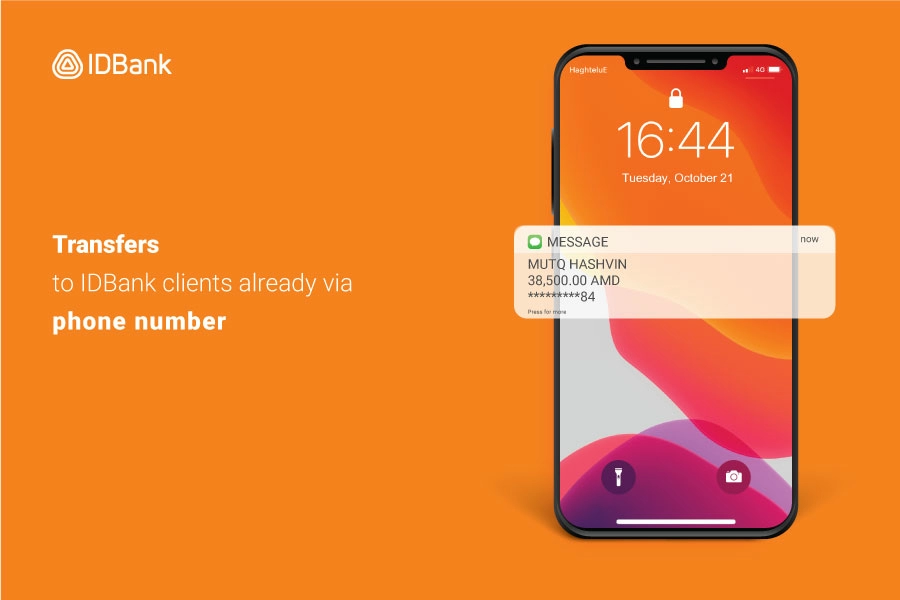 From now on, when transferring money to IDBank clients via
IDBanking.am
platform, there is no need to remember the account number of the recipient: transfer can be made by the phone number of the recipient.
The service is convenient not only for the sender but also for the recipient who can attach his phone number to the account number on which he wants to receive the transfer, via
IDBanking.am
platform.
To attach the phone number to the account
, it is necessary to do a few simple steps:
- Log in to
IDBanking.am
platform,
- Open "Accounts" section,
- Choose the preferred account and click on the "Phone number" field of that account,
- In the page opened, fill in your phone number, accept the terms and conditions, click on "Receive code" button and confirm by 6-digit PIN code,
- Fill in the code received on the entered phone number via SMS and press "Confirm".
Ready! Your phone number has been attached to your preferred account.
You can also change the account number and phone number by choosing the option that suits you.
Thus, it is possible to make and receive transfers without visiting the Bank, already via phone number. IDBank continues developing digital services, considering the convenience of the clients and time saving.
THE BANK IS CONTROLLED BY CBA
Что для вас самое главное в банке?