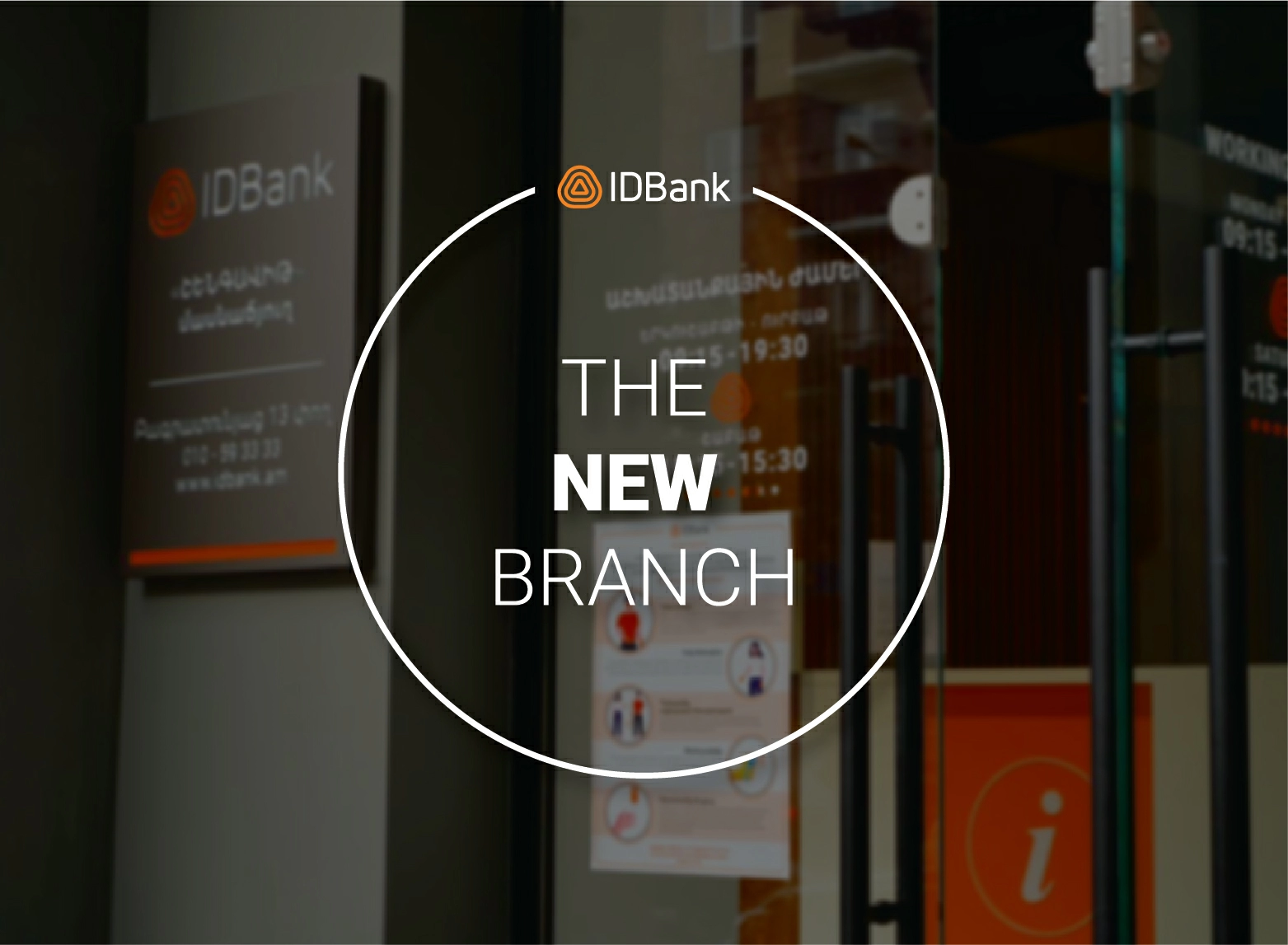 IDBank already has a branch in Shengavit administrative district: it is equipped with the best technological solutions for modern service and stands out with the unique and stylish design of the hall. "Shengavit" branch also has IDBanking 24/7 service zone, which allows seven days a week, 24 hours a day, to use more than 200 services: cash in /out, replenishment of accounts, utility payments, etc.
Here, as at other branches of IDBank, all the rules set by the Ministry of Health are followed. All the areas are regularly disinfected, the number of people is monitored. Inside and outside the Bank there are corresponding markings. Employees are provided with all protective and preventive measures.
As Suren Margaryan, Retail business director of the Bank mentioned, in order to #Win it is necessary to keep working hard, especially promoting development of the economy.
"Тhe opening of the new branch aims to provide IDBank's customer experience. Of course, the Bank continues to improve its digital services by offering to its customers the best service with innovative approach, and enabling them to use a wide range of remote services. But the quantity and quality of branches must meet our clients' needs by providing a high-quality, functional and pleasant service", said Suren Margaryan.
They have also noted in the Bank, that in parallel with the expansion of the branch network, they continue to improve the online platform of IDBank, through which the clients can make any transaction and use the wide range of upgraded services in a more convenient and safe way, without leaving home and making extra effort.
"Shengavit" branch is located at 13, Bagratunyats: it is the 13th branch of IDBank in Armenia. The Bank has branches in Yerevan, Vanadzor, Gyumri, Echmiadzin, Abovyan.
#We_Work_For_Victory
IDBANK
IS CONTROLLED BY CBA
Что для вас самое главное в банке?